Hello everyone! :)
Today is my first day of joining Tea Time Tuesday which is hosted by
Sandi
.
Oh, by the way, I'm linking this post to the Tea Cup Tuesday section too that is hosted by
Martha
which is also my first day :) I'd love to take this opportunity to thank Martha for inviting me to join her show. It's a pleasure for me to involve in her great Tea Cup Tuesday show! :) Thanks once again!
First of all, I'd love to thank Sandi and Martha as they have been a really good host to their own show. Great job, you guys! :)
Anyway, back to my post, I'd like to share with you guys the tea set that I just bought during the sale which I did use for my evening tea with the loved ones yesterday.
Unfortunately, I did not get to buy the exact set of the cup and saucer cause it was out of stock during the sale. However, I managed to match it with the Val D'or China teapot! :) Glad they look pretty well served together.
And as for the dish, I decided to serve some pineapple tart jam. Lovely evening tea, I'd describe.
Enjoy those captured moments! :)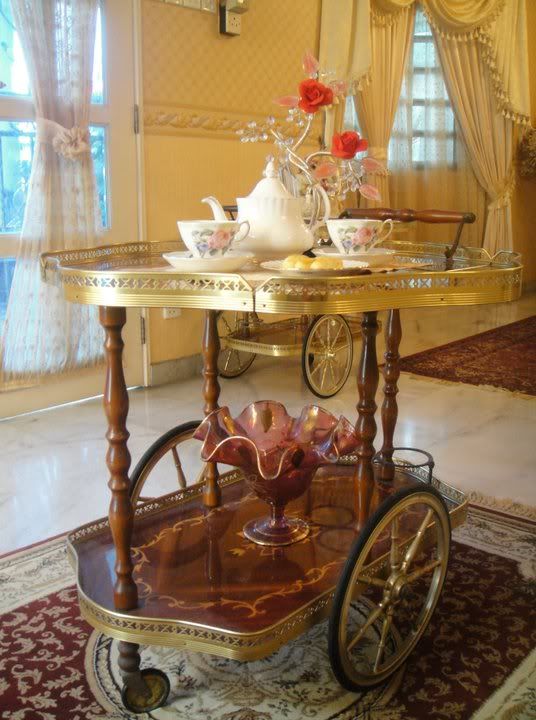 I served 'em on a trolley which I bought more than 20 years ago that was imported from Italy.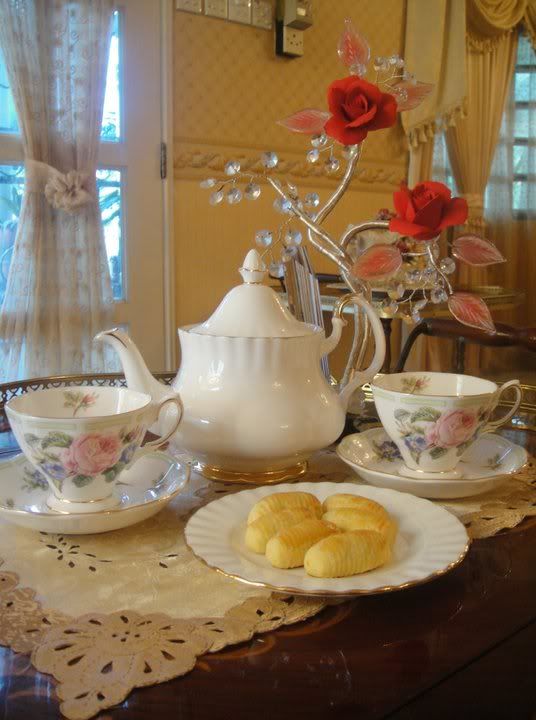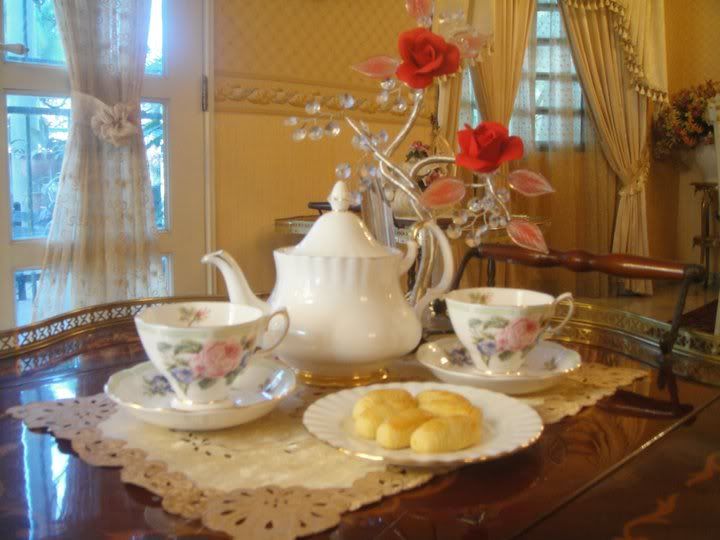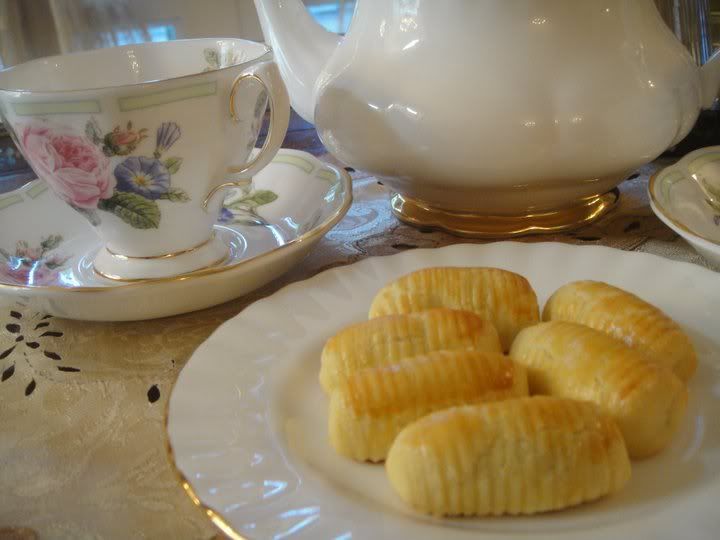 For further informations or ideas on the Tea Time Tuesday show, please do visit
Sandi
's blog by clicking on her name.
Have a great day!